Pathways to Results (PTR) is aimed at improving student transitions to and through postsecondary education and into employment. It empowers organizations to use methods, templates and tools to continuously improve pathways and programs of study by addressing inequities in student outcomes. Enhanced outcomes for students, programs, organizations, and systems is the ultimate goal of PTR. Outlined as follows are the four main goals of PTR:
Improve career cluster-based Programs of Study planning and implementation using an inquiry- and equity-focused, continuous improvement process.
Improve transition outcomes for under-served students, including groups of students who are racially and ethnically diverse, low income, low literacy, and first generation college.
Align PTR to public policies dedicated to improving student transition to college and careers, including Carl D. Perkins, NCLB and High Schools that Work (HSTW), Titles I and II of the Workforce Opportunity and Investment Act (WIOA), and Integrated Career and Academic Preparations Systems (ICAPS).
Improve access of PTR teams to data and tools that support evidence-based decision making and continuous improvement.
Pathways to Results Grant: the Pathways to Results grant is provided by the ICCB through Title I Perkins Leadership funds. The grant is managed by ICCB CTE staff in coordination with the Office of Community College Research and Leadership (OCCRL).
---
Phase One: Engagement and Commitment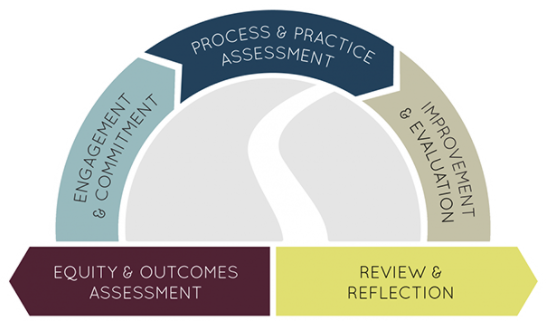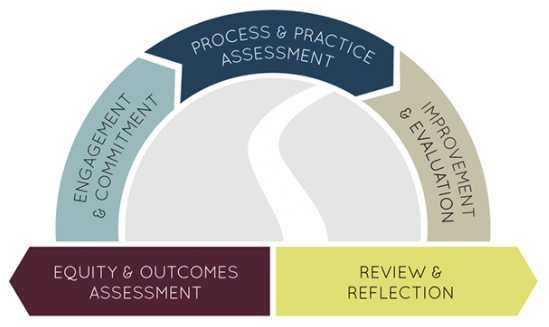 Phase Two: Outcomes and Equity Assessment
Phase Three: Process Assessment
Phase Four: Process Improvement
Phase Five: Review and Reflection
Navigating the first three phases of the Pathways to Results process:
Engagement and Commitment webinar
Equity and Outcomes Assessment webinar
Process and Practice Assessment webinar
---